Fresh N Lean Article: Vegan Celebrities Spotlight A Health Lifestyle
By Sarah E. Brown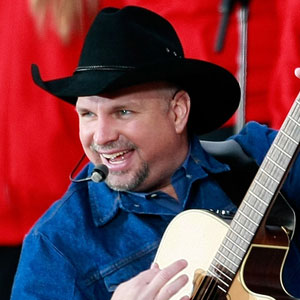 This week, country superstars Garth Brooks and Trisha Yearwood have
been rumored to have gone vegan. (Source:
http://www.ecorazzi.com/2012/04/10/garth-brooks-and-trisha-yearwood-have-gone-vegan/).
In doing so, they add themselves to the fast growing list of vegan
celebrities including former president Bill Clinton, actress Ellen
Degeneres, musician Moby, actress Lea Michelle, actress and author Portia DeGeneres, actress
Alicia Silverstone, actor Woody Harrelson, and singer Jason Mraz.
Other recent vegan celebrities include actor Russell Brand, actor Dax
Shepard, musician Ozzy Osbourne and actress Eliza Dushku, and actress
Kristen Bell.
On why she went vegan, Kristen Bell credits the documentary Forks Over
Knives for inspiring her to make the switch. Her favorite vegan foods
include sweet potatoes, and acorn squash. (Source:
http://www.womenshealthmag.com/life/kristen-bell-vegan-food)
As the global vegan community grows, doctors, politicians, teachers,
athletes, scientists, and everyday folks are jumping on board for
their health, animals, and the welfare of the planet. It is a triumph
for our global community that celebrities and well-known public
figures have recently made the commitment to honor a plant-source only
diet. There are wonderful benefits for these public figures
personally, and their impact reaches many who may become inspired to
take on a vegan diet themselves.
Tags: alicia silverstone, bill clinton, celebrities, celebrities diet, dax shepard, diet, eliza dushku, ellen degeneres, garth brooks, healthy, jason mraz, kristen bell, lea michelle, moby, ozzy osbourne, portia degeneres, russell brand, trisha yearwood, vegan, woody harrelson